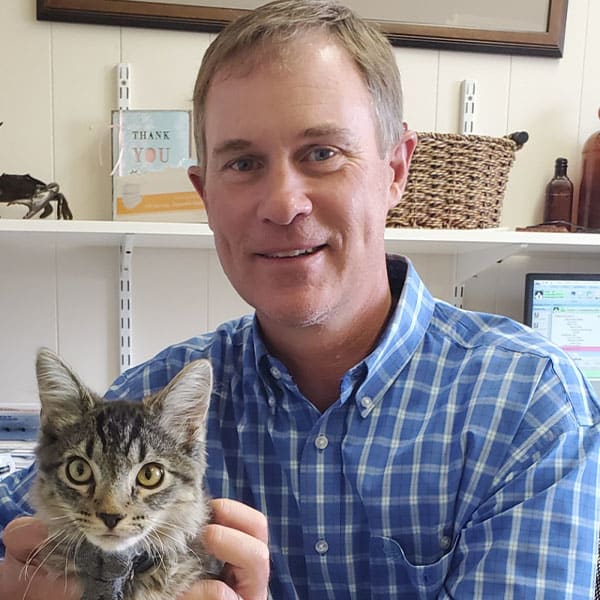 Dr. Balok
Dr. Cody Balok was raised in Gallup, New Mexico.  Cody received his Bachelor of Science in Animal Science from New Mexico State University in 1995, received his Masters of Science in Ruminant Nutrition from the University of Nevada at Reno in 1997 and obtained his Doctorate of Veterinary Medicine from Colorado State University in 2001. Cody met his wife, Jessica, while attending veterinary school at CSU. 
Cody enjoys small animal medicine and surgery, with a particular interest in small animal orthopedics. 
When he isn't working, he enjoys spending quality time with his family and team roping.